vonKampenConsult is a Hamburg-based engineering firm with many years of experience in quality assurance, risk management, HACCP, analytics, corporate responsibility and sustainability.
We provide a comprehensive range of services precisely tailored to your needs. We offer consultancy, create management systems and can also help you to develop your own standard.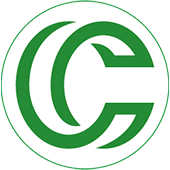 We develop your QM Manual, draw up procedural instructions and work documents and conduct internal audits. We can also prepare you for external audits. Our main aim, however, is to encourage you to take responsibility for areas such as quality assurance, HACCP, risk management, monitoring, sample planning and analytics rather than making you dependent on us.
Set us a challenge!
What is quality? Quality is the basis of your success! Regardless of whether you manufacture products or provide services, quality assurance is a toolbox to enhance processes, minimise errors and increase customer satisfaction.
However, quality assurance cannot take place without quality control. Quality management coordinates and operationalises both of these aspects. As experts, we are able to ensure a clear picture  and optimum implementation.
Knowledge and knowledge transfer
Our scope of activity is dictated by the quality standards that are of relevance to you.These include the worldwide Responsible Care
Initiative, ISO 9001:2015, ISO 22000, FSSC 22000, DIN EN ISO/IEC 17025, HACCP, IFS, IFS Broker, GMP+ International, QS Qualität und Sicherheit, VLOG, MSC, REDcert and the regional labelling standard "Regionalfenster". State-of-the- art cloud technology creates a network between you and us and delivers expert knowledge directly to your desktop.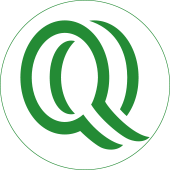 Objective tests, calibrations, inspections and certifications provide reliability in respect of the quality and safety of the products, procedures, services or systems forming the object of investigation. This applies equally to environmental protection, the food industry, agriculture or the field of renewable energies.
However, confidence in such assessments of conformity can only be justified if the expertise of those carrying out the evaluation process and the validity of the monitoring system have themselves  been tested and pro purpose of accreditation.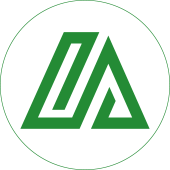 Accreditation in accordance with DIN EN ISO/IEC 17025
You will be aware that demonstration of competence in the form of accreditation pursuant to DIN EN ISO/IEC 17025 is virtually indispensable for laboratories involved with testing and calibration work. A management system and work and test instructions need to be drawn up, and the qualification of staff must be assured. This presents problems for many companies. Thanks to our support, the good thing that your form will not be one of them.
A standard makes quality assurance and corporate responsibility transparent and measurable. Standards may be accredited, managed as a private label or implemented with a specific focus (such as in the form of a supplier standard). Our level system efficiency lays down benchmarks, and intelligent software is revolutionising implementation.
Can you guess who is benefiting from our development work?
Tailored entry
Our level system enables companies with highly varying experience profiles in the field of corporate responsibility to participate in vonKampenConsult's CR Standard. Requirements rise as the level increases. Our standard fosters autonomy on the part of companies.
We believe that a future-looking incentive concept is smarter than dogmatic stipulations of the past.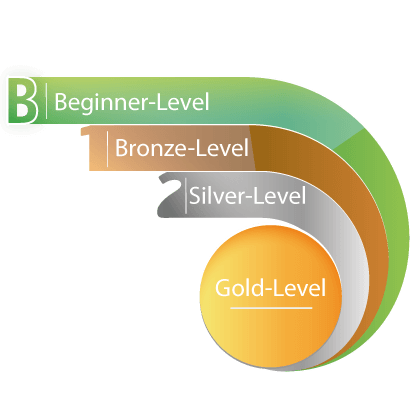 Digitalised documentation
Multimedia management systems, QM manuals for quality assurance, risk management and accreditation
Our view is that your main documents should be easy to edit and update. For this reason, vonKampenConsult stores your QM Manual, HACCP, samples plan and all further QM documents with a certified data processing centre. You enjoy the security and convenience of editing data on the web via cloud computing. But this is not all. Video sequences, presentations and illustrations can all be linked to written documents or integrated as a hyperlink without difficulty. Regardless of where you happen to be at any given time, multimedia modules can be accessed in a content-related manner via a simple click of the mouse.
Continuous process monitoring wherever you deem necessary
Our recording and observation technology permits you to keep a constant and close eye on all critical processes. Avoid potential damage from the very outset or reduce losses to a calculable amount. This is another area in which our work with you takes place via a digital network. The objective is to guarantee the systematic recording, observation and monitoring of a procedure or process at all times.
Alongside HACCP, environmental protection and health and safety at work are becoming an increasing object of general focus.
How well do you manage your risks? Insurance companies increasingly expect efficient and well-documented risk management to provide benefits in the event of damage. Legislators or standard providers require complete monitoring and documentation. The customer requires secure and impeccable products. And you know: A risk-based early warning system can be an existential concern for a company.
Administration of your sample planning and analytics
We prepare your sample plans in a way that facilitates immediate risk analysis. This is a requirement which bodies such as GMP+International make of their standard holders. We draw up a specific sample plan for you, complete with indications and explanations which you can modify in any way you wish as needs dictate. Indications, benchmarks, statutory requirements and annotations to show any deviations of the stipulations of a standard from aspects such as legal threshold values all form part of the sample plan. It goes without saying that we will deal with these complex tasks on your behalf. You can rely on us across every stage of the process. We will handle basic planning and the distribution of tasks such as sample taking as well as making sure that the procedure is completed in a timely manner and that every single sample is properly documented.
Digitisation and networking through the "Internet of Things" not only change industrial production. The industrialised countries are still in the transition to a new era. But what will the society of tomorrow look like? For our plans, responsible action provides the guideline for our commitment to help shape the things with tireless determination. The focus is on the protection of soil, water and animal resources. The respectful, responsible interaction with these resources is an essential basis for sustainable management in the 21st century.